Blind Styles
May 21, 2020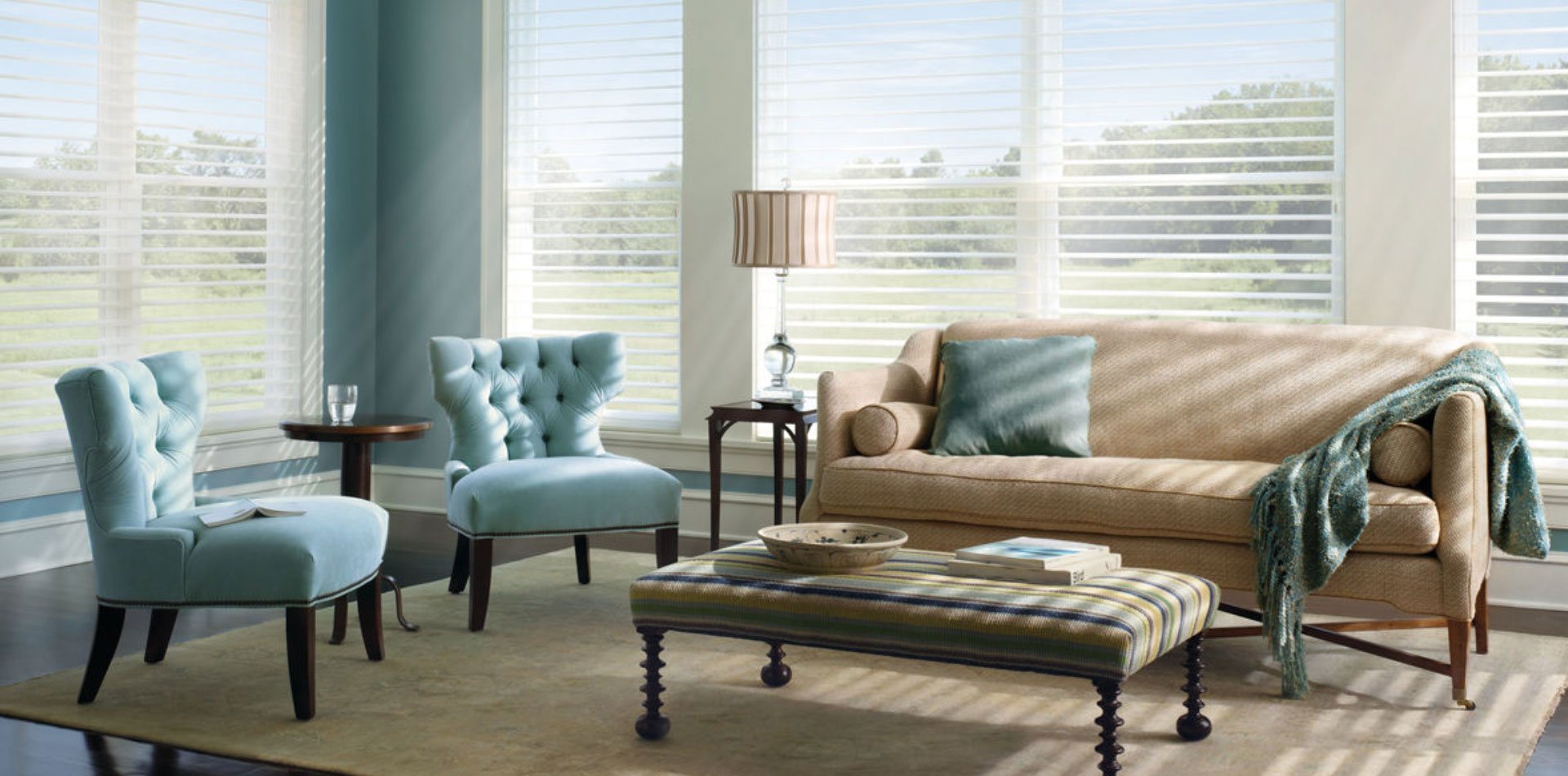 Not only do blinds come in a variety of sizes, materials, and colours, there are also different blind styles to dress windows.  Whether you are looking for blinds for a particular window type, you are contemplating privacy or light control, or you have a particular room style that you want to accent, blind styles can have a significant impact on the ambiance of a room.  In this guide, we'll provide a brief review of the main blind styles to help you pick the right blinds for your home.  Let's get started!
Hive Blinds
Among the newer designs for blinds, hive blinds are typically made from fabric material and feature a cellular, pleated structure that provides exceptional temperature and sound control.  Hive blinds are the ideal choice for more modern room styles as they offer a sleek and contemporary look.  These blinds are perhaps the most advanced when it comes to technology – they have anti-static properties that repel dust in addition to the sound and temperature control properties already mentioned.  Hive blinds are usually available in a variety of fabrics including blackout and luxury fabrics.
Mirage Blinds
When you are looking for optimal light control, mirage blinds are excellent.  Mirage blinds can be opened or closed completely, but also you'll find they offer the flexibility to adjust light control anywhere in between.  Plus, mirage blinds are available in a wide range of fabrics including those with textures or patterns as well as many different colours.  Mirage blinds make a beautiful addition to any room.
Pleated Blinds
Also known as cellular blinds, pleated blinds are a modern take on the classic design.  With both standard and blackout options, as well as an impressive selection of colours and fabrics, pleated blinds are always at the forefront of design trends.
Roller Blinds
Affordable, modern, and versatile – roller blinds are a great fit for any room of the house.  With an exceptional variety of technical features including moisture and mildew resistance, easy maintenance, and diverse fabrics, roller blinds are an increasingly popular choice for kitchens and bathrooms.  But don't be fooled, these beautifully designed blinds are also and affordable fit for bedrooms and living rooms.
Roman Blinds
Classic roman blinds bring an air of elegance to any room.  If you really want to make a statement with your window coverings, roman blinds are the choice for you.  Roman blinds never go out of style and they are ideal for living rooms and bedrooms.
Venetian Blinds
When you're looking for a no-nonsense window covering that is affordable and easily maintained without compromising style, consider Venetian blinds.  These blinds are constructed from a wide range of finishes and materials so you can always find the right colour for any space.
Vertical Blinds
Finally, vertical blinds are nothing new when it comes to window coverings.  With a simple look and diverse textures, patterns, and colours available, vertical blinds represent the quintessential window covering.  Optimal light control, various performance features, and a variety of designs, vertical blinds work well in any room of your home.